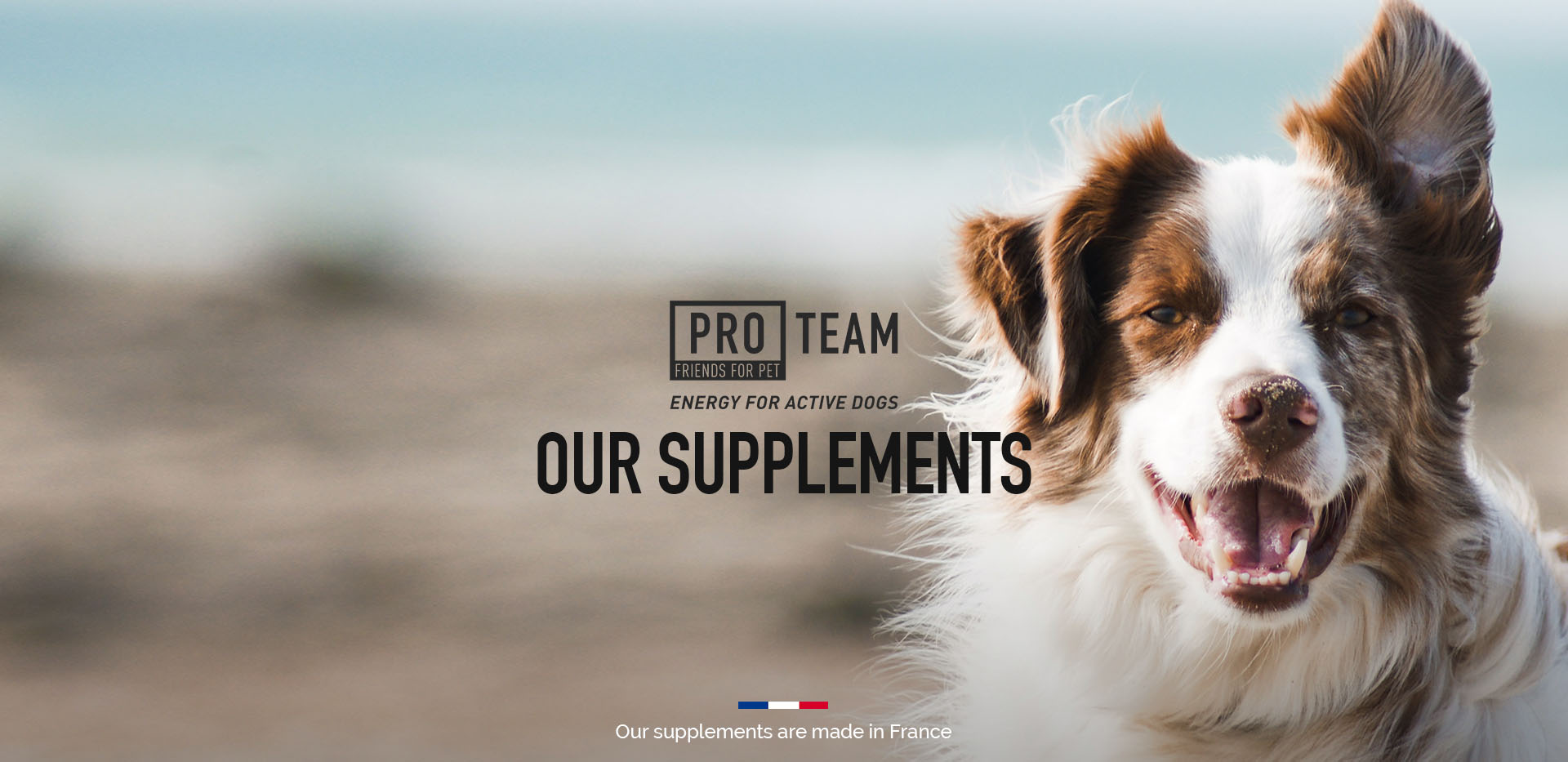 In the content of competitions or intense training, we also offer a range of PRO TEAM complementary foods to support the préparation, improve the endurance and recovery of Sporting dogs.
No colorants, no flavors, no artificial preservatives added.
Food suppléments provide an energy intake adapted to the activity and physiological needs of your dog.
Learn More
Sporting dogs have surprising and impressive Athletic qualifies!
Their activity, which is much higher than that of sedentary dogs, requires a specific energy intake and nutritional needs.
Sport Nutrition
STAY INFORMED
To receive our newsletter, leave us your email address.
By submitting this form, I agree that the information entered will be used exclusively for the purpose of my request and to allow me to be contacted (see legal notice).