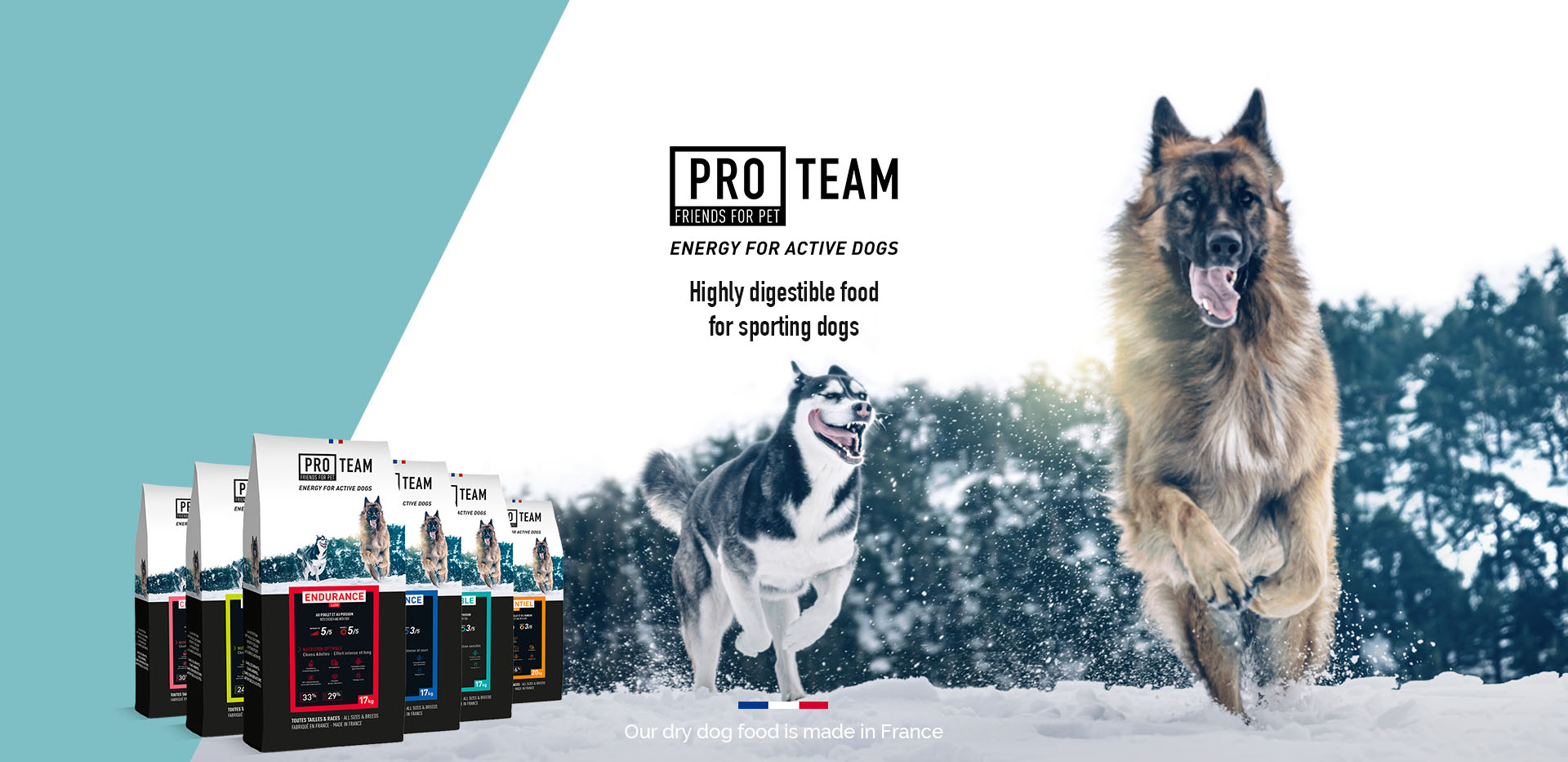 OUR MISSION: ENABLING THE EXTRAORDINARY!
Feed the energy of active dogs to live more intensely with them.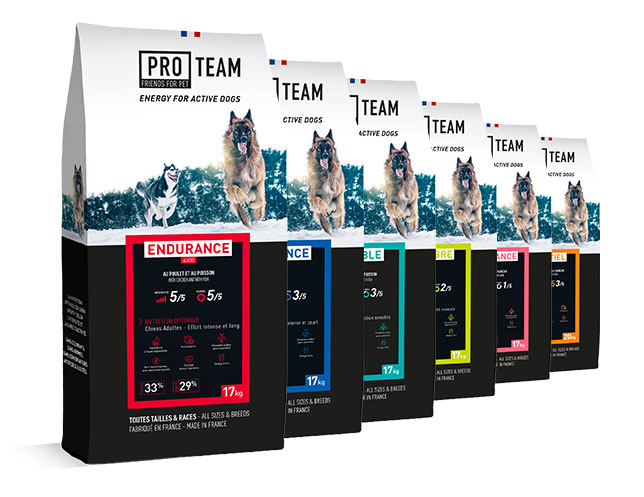 Our products
The PRO TEAM line of dry food has been formulated specifically for sporting dogs, using high quality ingredients. Tested for a year with 800 dogs, our recipes offer different energy values depending on the intensity and duration of daily activity. Balanced formulas, highly digestible ingredients, and controlled technological processes are the PRO TEAM, ENERGY FOR ACTIVE DOGS difference

SPORT NUTRITION
PRO TEAM offers a high-quality daily food (dry food and supplements) with high nutritional and energy value, adapted to the specific needs of all sporting dogs. Made in France, with highly digestible ingredients, it allows to:
Prepare the physical condition of the dog
Cover the energy needs to ensure performance throughout the activity
Preserve health and accelerate recovery
OUR HISTORY
We are 3 women, with the same love for dogs and the great outdoors, and we grew up in the heart of nature surrounded by animals. Our PRO TEAM adventure was born from the encounter with the world of Mushing. We were impressed by the exceptional abilities of these dogs and wanted to understand the specific physiological needs of sport dogs. With our partners, mushers, breeders and nutrition professionals, we build an expert collaboration, to better meet their daily needs.
Quality
Aiming for excellence at the best value for money for the well-being of all sporting dogs.
EFFICIENCY
To ensure a reliable and fast supply to our customers with a controlled traceability.
ADAPTABILITY
To listen to our customers and propose tailor-made solutions to guarantee their satisfaction and loyalty.
ENVIRONMENT
Minimize our impact: manufacturing in France, local sourcing mainly or EU, rigorous selection of our partners.
STAY INFORMED
To receive our newsletter, leave us your email address.
By submitting this form, I agree that the information entered will be used exclusively for the purpose of my request and to allow me to be contacted (see legal notice).